STONER OWNER WEB SITE!
Mike,390 SALT LAKE CITY UTAH
started this list in 2000,
I found it in the archive and continued, meanwhile, I got his ok !
Mike's Stoner: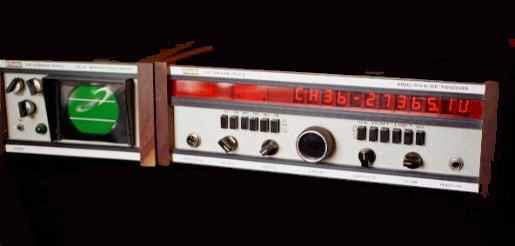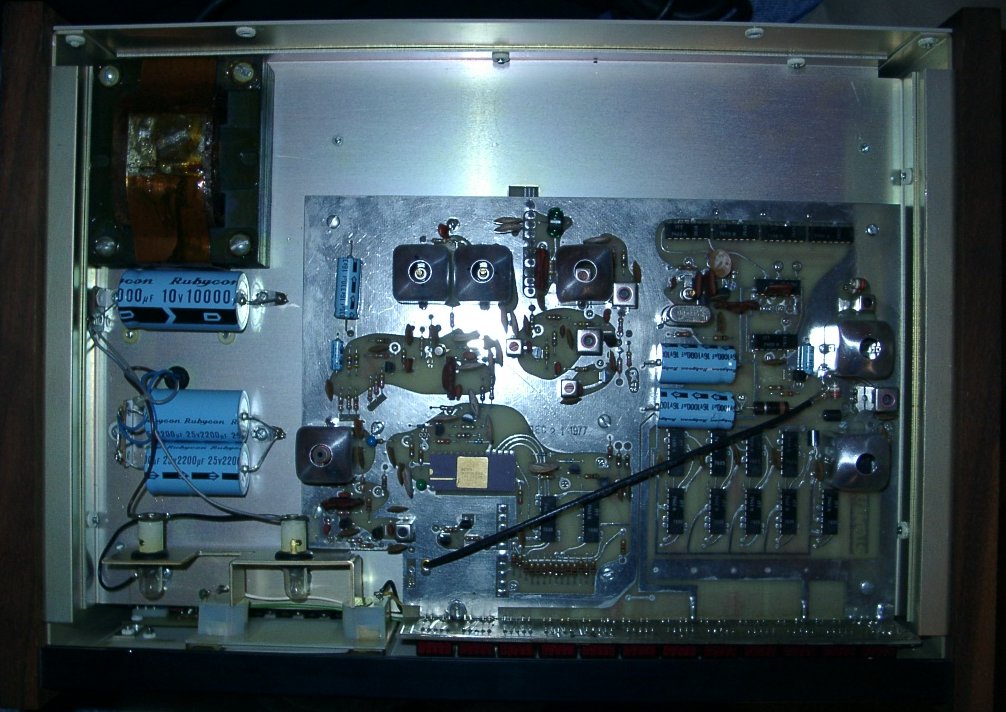 This is a Stoner PRO - 40 SSB CB Radio, this unit is very rare!
This PRO-40(#491) was made on May 17th 1978,and my other Stoner PRO-40 # 263 was built on jan 13th 1978.
Stoner pro 40s are SSB only.
These radios were ahead of their time, these were a small production unit, and when they were sold they went for about $900.00 TO $1,100 .
If you have one, or any other stoner gear YOU ARE LUCKY!
My Stoner numbers are 491 and 263 whats yours ?
......................... Mike 390 ......................
---
Stoner owners list up to the year 2022
RADIO

NUMBER

STONER

OWNER

STATE /

Country

COMMENTS

491--263

MIKE 390

SLC

UTAH

2 COOL RADIOS

291

JACK M

GASTONIA

NC

JACK SENT ME A FEW QSL CARDS

250

STEVE B

SAN JOSE

CA

FOUND US ON THE NET

191

TOM

WA

FOUND US ON THE NET

492

JIM

FL

JIM CALLED ME, VIA LAND LINE TO GIVE

ME HIS NUMBER. ONE # AWAY FROM MINE.

267

362

LARRY

WA

FOUND US ON THE NET

528

JON

GREAT FALLS

MONTANA

FOUND US ON THE NET

163

PERRY

AZ

FOUND US ON THE NET

715

JOE

FORSYTH
IL

FOUND US ON THE NET in August 2016

LARRY

OPERATOR 31

MOJAVE DESERT

CA

009-023-099

SCOTT

2 SD 012

MICHIGAN

FOUND US ON WOODY WORLD, AND SCOTT

TALKS TO A LOCAL RADIO BUD (2SD199 DARRIN)

638--364

TODD

RIDGECREST

CA

FOUND US ON THE NET.

#638 WAS BUILT 12/18/78

#364 WAS BUILT 2/27/78

397

CHRIS

?

FOUND US ON THE NET

170

DARRIN

SALT LAKE CITY
2-SD-199 MY PAL DARRIN"THE QUAD GOD" He also has a PRO-8010 HF rig

241

RICHARD

DENVER COLO

FOUND US ON THE NET

320 - 469

CHUCK

?

490

DAVE

NORTH V.A.

1 UNIT AHEAD OF MINE

311 - 172 - 460

Mark, Crown 59

GA

Old radio pal from Salt Lake City (we miss ya man)

Mario D

Germany

Mario has one of the BEST collections I have seen!

516

Troy

?

E-mail from the net.

522

Francis

Witchita KS

Found us on the net

361

13GD007
Tom
"Schweißfuß"

Germany

QRV 27.135 USB www.spessart-runde.de
Lots of work to reanimate:
power supply, diode rectifier & 7815
3.690 master osc. repaired


255

Steve, MonteCristo 474

Washington

Steve AKA MonteCristo 474 on 11 Meter in the Evergreen State.
Originally packed #255 with speaker !
By email in June 2010

396

KF7ARG
Steve,
Number 8

Oregon

Steve KF7ARG also known as # 8.
QRV on CH38 LSB in Medford Oregon.
By email in February 2011


223


Kevin


Dartmouth,
Nova Scotia,
Canada

Kevin got his Stoner #223 in summer 2010 and has a lot of work to do and yet done. .
By email in May 2011



738
427
743
759
176
527

RT 455
Mike

MIn the Middle of Kansas

My first one was s/n 527, then the rest followed. Normally on 38LSB, but I haven't had a radio hooked up for a bit.
Still working on getting my station up and running.
By email in July 2011.

683

N4RRA
Reggie

Hendersonville,
Tennessee

I recently acquired the Stoner PRO 40 #683 and was interested in the radio and searched the web and found a lot of good information. I talked on it and received great reports, what a great radio. Don't know if I should sell it or put it up on the shelf.
By email in August 2011.Here are some pics of his wonderful machine: Total, left, right

512

N2LEN
Len

Greene County,
New York

Purchased privately from a Internet sale. Manufacture Date: June 30th 1978

Purchased with matching speaker console.
By email in August 2011

474

Coleman

Boston

Have 474 Boston. Ma. or 472 cant remember and its in shop will get definitive # in a week trying to get transmit problem worked out
By email in February 2012Coleman

395

Ron

Texas County Missouri

Unit #395...... is Alive and living in Texas County Missouri
By email in March 2012

248
399

Frank

Toronto, ON
Cnada

Frank from Canada wrote by email in August 2012:

Found your website and thought I'd send in a photo of my December 21 1977 Stoner PRO-40 setup.
Please mind the 1965 Grundig amp in the background, and the 1958 Collins 75A-4 on the right side.
She's a real beauty !
A Shelf Queen, 100% unmodified. Bang-on frequency, and have original palm-held black plastic microphone as well
(it's on top of the Grundig amp in the photo).
Nice website - keep it going!!
73 de Frank
In 10/2013 Frank got the 399 also.

683

Dave
KB3ITE

Sinking Spring
Pennsylvania

Dave wrote from Sinking Spring PA October 2012:

Hi Tom, My name is Dave. I just purchased Stoner #683From Reggie in Tenn.
Can you please post #683 as now in its happy home in sinking spring Pa…
The rig is 100% perfect and am glad to have it here in the shack with my other classic rigs..
Thanks for your time. Any questions feel free to email me back..Dave

016

Brian

Seattle,
Washington USA

Brian from Seattle wrote by email in July 2013:

Hello, I just came across your web sight and wanted to share my stoner radio.
It was my grandfathers and when I was little he had a world map in his radio room with a pin in it in Seattle, where he lived (actually Renton, a suburb of seattle) and then he had pins all over the world with a piece of thread connecting then and each pin represented a person he had talked to. There were a tremendous amount of pins. My dad got grandpas old radio out and as I was searching the web for info about how to go about selling it, I found your web sight and thought I would share because it looks like we have the lowest serial number you have listed which is 016. Here are some pics.


353
386
426
436



Dave
WI8F

Ohio

Dave from Ohio wrote by email in October 2012:

Here is a list of the Stoner's I have ... these are in good condition and I also have one or two in the basement that are for parts and pieces etc. .... not sure of their numbers off hand... 353 386 426 436 I have collected these over the years one is new in the box ... I also have several speakers and an AM CB holder that matches... glad to see the web site has been activated again...

745
757
758

Rick

Victoria
BC

Rick from Victoria wrote by email in February 2013:

Here iI found your web site to locate Stoner pro 40s. I have 3 from my father's estate and hope to sell them to good homes.
The unit #s are 745, 757, 758. Pops was extremely meticulous, there were all working order 25 years ago. but have not been used since.
They are all in original boxes in packing, one cardboard filler tube has a news paper from Everett Washington dated March 24, 1979.
My father lived in Port Alice then, and I remember he had a quite a hassle at US border coming back with them.
He passed away 3 years ago. I am still going through boxes and probably find mics. manuals and other items in regards to these units.
Anyway, I am sure you would have more contacts to find good homes for them since your interest is there.

336

Bryce

Rio Rancho
New Mexico USA

Bryce from Rio Rancho wrote by email in February 2014:

Here I have a Stoner Pro-40 with the matching speaker #336. I was given this radio by my father in law his father owned it.
I was told it works and I plan to give it a test run soon. My name is Bryce I live in Rio Rancho New Mexico US.

322

Greg
AX05

Portarlington
Victoria AUS

He wrote on the comment site in May 2015:
Stoner #322 just bought Buy it Now on ebay at $700 AUD – received well packed for the journey DownUnder to Portarlington Victoria. Great cosmetic condition but many mods to be fixed. RX OK TX carrier to 15watts with MIC button IN – 4 watts OUT on old hand mic that seems to suit after trying a Turner SSK and Kenwood MC-85 which did not.


713

Tony

Wildwood
Missouri

Tony from Wildwood wrote by email in October 2015:

I just purchased #713 off eBay last week and went through it and hooked up a Silver Eagle D104. I have been looking for 2 years for a good one and am happy to finally find one.
Thanks for keeping up the website and keeping the legacy alive.
He sent this picture of the wonderful # 713 !

244

Retro Radio 454 (RR454)

Sydney
Australia

John from Sydney Australia wrote an email in April 2017:

I recently purchased a Stoner Pro 40 after 3 years of searching. My unit is build number 244. I am based in Sydney Australia. If anyone has any of the ad-ons and are willing to sell, please contact me.
Here is a picture of this wonderful unit #244 !

454

Paul
(Paul 111)
QRV:27.385 LSB

Cleveland
Ohio

Paul from Cleveland Ohio wrote an email in June 2019:

I just picked up a stoner pro 40-#454in working condition i'm in ohio.
I have some paperwork and some old stoner QSL cards and some brochures.
Let me know if you want me to send you some copies of them.
Paul 111 cleveland ohio 27.385 LSB .



751
014
570

Brenton
VK3CM Ham
JDW229 CB

Tangambalanga
North East Victoria

Brenton from Tangambalanga North East Victoria wrote an update in June 2022:

Stored in the Posnav Radio Museum in Tangambalanga North East Victoria we currently have :

Stoner # 751 / 014 / 570

Along with 2 pieces SPK-40

OSC-40, SOC-40, SWR-40

Two Pro 80-10 HF

One Pro 10
________________________________________________________________________________
He wrote some interesting facts about the history in April 2022:

Hi Tom,

My name is Brenton Meadows and I run a CB and Ham Radio museum here im Tangambalanga north east Victoria Australia.

I have recently bought the entire yeticom radio museum to compliment the museum we have here im Australia.
I thought best to update you as the Stoner equipment is now in the VK3CM Historical Radio Museum based here in Tangambalanga North East Victoria Australia. If we do not keep all of the units,
we will update you with any purchasers but it is envisaged most of the equipment will stay in the museum here for many years.

I send you all this information to give my permission for changes to the database as per the attached file and that all Stoner radios are now in our possession.

I am happy to have the public be aware that all the stoner equipment previously with Yeticom is now here in Australia.
I love that you are keeping an active database of owners and this is a great idea to preserve history.

We will be releasing videos of the stoner radios on our youtube channel soon.
Pls feel free to have a look at our youtube channel and see our love for all things cb and ham radio.
I have added a screenshot of the radios we now have purchased.

Cheers brenton vk3cm Tangambalanga north east Victoria Australia

167
463

Greg

Reedy Creek
Queensland Australia

Ray from Eaglby, Australia wrote an email in January 2022:

Hi Tom,
I am not the owner of this radio but serial number is 0167.
I didn't notice this serial on your webby page, so here's one to add to
the list.
He asked the owner, Greg, and he gave his ok to put them on this list. He has also #463 !

Ray also does CB Radios:: http://www.razorradios.com/

502

Greg Leavitt

Middleboro Massachusetts

Greg wrote an email in January 2022:

My name is Greg Leavitt.

I have a stoner pro 40 #502.

I acquired it from a gentleman in Canada on ebay.

524

Ron
WR221

Connecticut

Ron wrote an email in January 2022:

Stoner #524
Bought off ebay, im the second owner, needed a bit of work but now performs like new.
Will be on the lookout for the accessories that go with it. 73-51 ebay.
Here is a picture of this nice radio !
THIS STONER OWNER LIST WAS STARTED BY MIKE 01/01/2000

THIS LIST WAS UPDATED January ..... LET'´S KEEP GOING!
HOW MANY PRO-40 s ARE STILL ALIVE?
Please send me an email, if you want to be posted on the list !
Also pictures and stories about your stoner(s) are welcome !
tom@sofafunker.de
---
Another description, found on a no more existing nice stoner website:

Q: What is the Stoner PRO-40 SSB?


A: The BEST SSB CB radio ever made

A number of unusual engineering techniques were employed in the PRO-40.

To eliminate crossmodulation interference from adjacent channels, Stoner avoided the conventional transistor r.f. amplifier/mixer technique used in virtually ALL CB receivers even today.

In fact, no r.f. stage is used at all and a Schottky diode mixer is employed, similar to that used in commercial SSB equipment.
With no amplifying stages in the front end which could be overdriven by strong signals, the receiver uses dual cascaded crystal filters for extraordinary selectivity.
Reception of unwanted sideband is totally suppressed. This allows the radio to be used within 100ft. of another station without harmful interference. Adjacent channel rejection is greater than 90dB, and crossmodulation rejection greater than 120dB.

AM heterodyne can be eliminated by the "Whistlestop" passband audio filter, which can also be used to "peak" audio, helping separate stations on the same channel.
In addition, dual time constant "NB1" and "NB2" noise blankers are provided.
?

s
---
One of the best Stoner Sites on CB Gazette !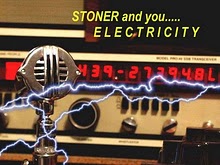 THE PC BOARDS LOOK A LITTLE CPI ish DON'T THEY ? The Stoner manual ( fromCB Gazette ) !
The missing analog circuit part 1 and part 2 , the LEDs and powersupply.
And here from Frank, Toronto Canda the missing diagrams for the exciter board !
Exciter as jpg & Exciter as tif Thank you Frank !
Stoner Problems and solutions:
Problem: The f***ing popping noise ( about half a second, same rhythm as flashing of LEDs, when closing the squelch or transmitting without audio.
Solution ( at least with my #361 ):
I found out, that it is the 2 Volts power supply of the number and dot LEDs. They are generated by a thick 10 Ohms resisitor (R601) from the 5 Volts on the counter board.
After this resistor there was a big fat spike ( about 2 Volts ) every time, when the LEDs flashed. Before the resistor the supply voltage was clean. So I overbridged the R601 and set another 2 watts resistor just on the edge between LED borad and counter board. So the spike couldn't influence the other electronics any more, no more popping noise... (-;
Problem: Crappy power supply, very hot diode rectifier.
Solution from Mike 390 , just ad a second transformer for the 5 volts supply with an extra rectfier. I built it in the free space below the main transformer, it works well ! The main rectifier is much cooler now, more power for the 15 and 9 volts.
Stoner Modifications you can find here !
Datasheet of the BF245-A
Datasheet of 2N5486
Datasheet of small signal transistors
Datasheet of the MPS 5172

A lot of accessories were available !
A clever concept ! :-)
A nearly complete station ( AM rack is missing )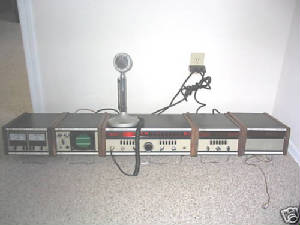 :
Another nice setup with two speakers but without SWR 40 and AM rack.: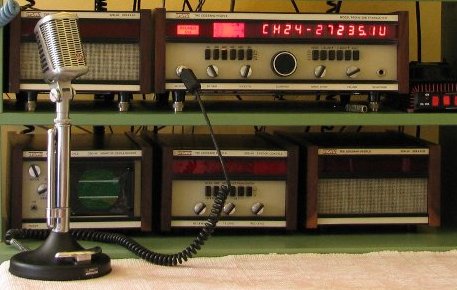 The SOC-40 station console: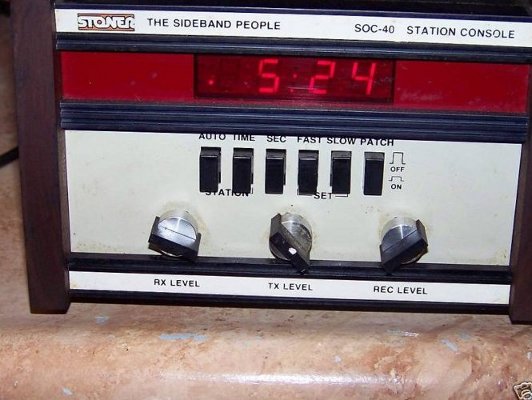 The OSC-40 oscilloscope: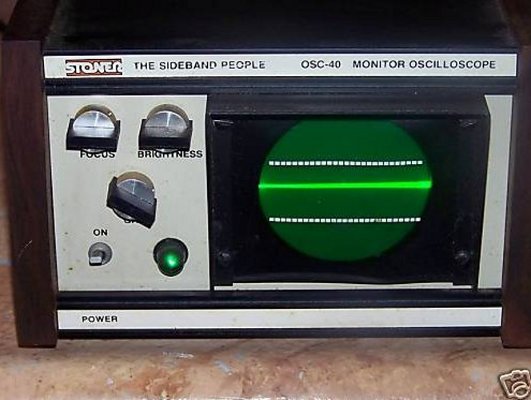 The HAM-40 receiver: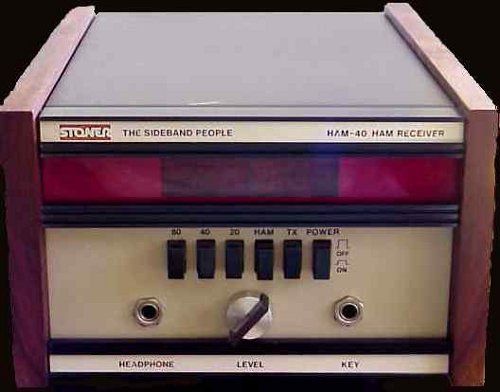 The SWR-40 meter console: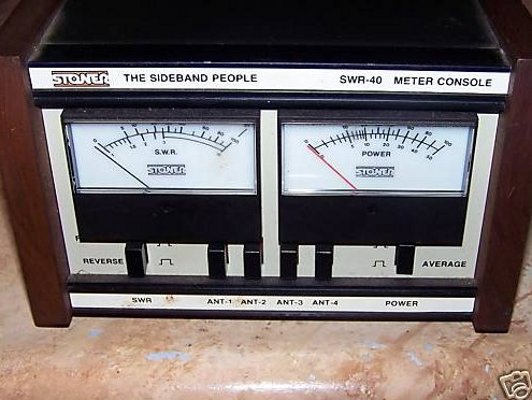 The AM console (with a cobra AM radio) on the left, the speaker on the right: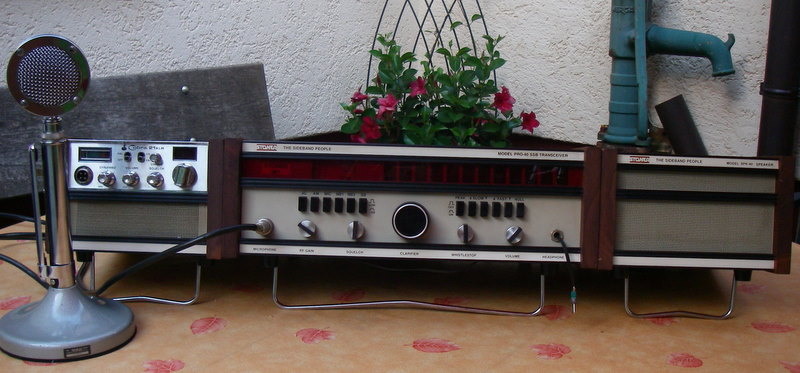 2* the SPK-40 speaker